CERIC Call for Proposals now OPEN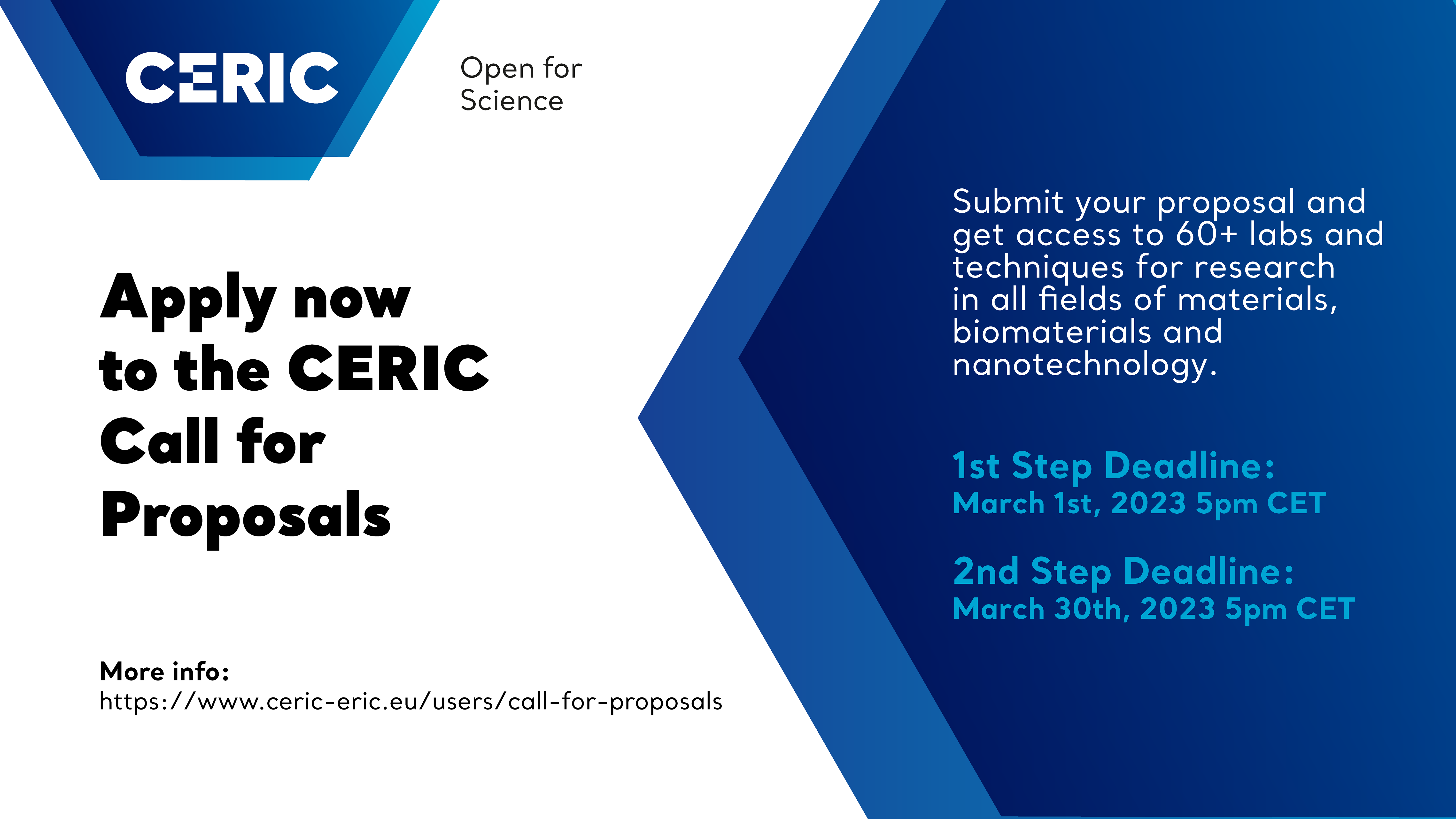 CERIC-ERIC is calling for proposals for coordinated access to more than 60 instruments and support laboratories. In addition to the possibility to access several instruments through a single application, we offer support for mobility.
To apply, use the link "Submit a new CERIC proposal" in the VUO (https://vuo.elettra.trieste.it/)
As usual, there will be two deadlines:
*What is new in this call?*
CERIC is increasing its capacities in the field of Energy Materials. To this end, we will upgrade some beamlines/instruments during this year to improve our services. In the first step, the upgrades will address battery research. We invite the users to check the instruments pages or contact the instruments scientists for forthcoming developments.
*Additional instruments available*
CERIC continues to offer access to:
CERIC is currently negotiating the addition to the open access of two additional facilities:
The facilities may be added during the current Call for Proposals. Stay tuned for more information.
For further information about the call, please visit our website: https://www.ceric-eric.eu/users/call-for-proposals/
Remember you can also apply anytime for the dedicated COVID-19 Fast Track Access and fast track for feasibility studies, on the available instruments.