Staff
Management and Administration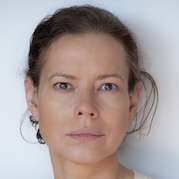 jana.kolar@ceric-eric.eu
Dr. Jana Kolar has a broad range of expertise, ranging from policy development and implementation, research and innovation to entrepreneurship. Among others, she had been Director General of Science in Technology at the Ministry in Slovenia, chairman of the board of Slovenian Technology Agency and member of the board of Slovenian Research Agency. She is currently member of the board of the European Institute of Technology and Innovation (EIT), member of the ERA Council Forum Austria, a high-level expert body advising the Austrian Minister responsible for Science and Research, and member of Horizon 2020 advisory group on Innovation in small and medium-sized enterprises.
She has authored/co-authored several expert reports contracted by the European Commission.
Trained as a chemist, she has published more than 60 peer reviewed papers and a European patent. In 2004, dr. Kolar established a company which develops market products and services for characterization of materials, mainly in the field of cultural heritage.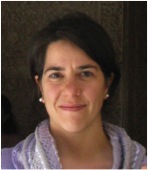 ornela.degiacomo@ceric-eric.eu
tel. +39 040 375 8534
Scientific Background in:
Food Engineering
Process automation and control
Professional Experiences in:
Policies and implementation of open access in research infrastructures
Customer care and customer satisfaction
Technology brokerage
Synthetic and natural polymers and blends, PEM fuel cells
Structural relaxation and ageing of materials
Inelastic scattering (UV, VIS), SR FT-IR spectroscopy
Interests:
Alternative energy, technology, research impact and evaluation
Tasks within CERIC-ERIC:
Support to the Board of Directors
Development and management of open access policies and procedures
Users' support
Communication
User Office
Project Office
ILO
Legal Support