Call for proposals
Call for proposals for access to integrated multidisciplinary facilities for Materials and Biomaterials
CERIC-ERIC offers access through a single entry point to more than 50 different and complementary state of the art techniques and support laboratories, distributed in 8 countries, with the submission of single or multi-technique proposals. A detailed description of the facilities available in CERIC can be found here.
How to apply
Access to CERIC is open to scientists from all over the world and free of charge. Proposals should be submitted online through the Virtual Unified Office (VUO). The best projects will be selected by peer review through an independent and international panel of experts. More information here
What is new in this call
Check the Open Access offer for this semester here.
CERIC now accepts single instrument proposals for all of the CERIC instruments and beamlines at the Budapest Neutron Centre and Solaris.
Check the Solaris website to know more about other techniques available at the Polish facility.
Due to technical upgrades at the Slovenian facility, limited time will be offered on the NMR spectrometers.
Single instrument proposals
Single instrument proposals are accepted for the following facilities:
PEEM/XAS, UARPES beam lines and Cryo-EM in Krakow
Deep Lithography, SAXS and Material Science synchrotron beamlines in Trieste
SISSI and IUVS beamlines, only for use with conventional sources (not SR) in Trieste
Light and x-ray scattering lab in Graz
NAP XPS, XPS/XPD and FESEM in Prague
NMR spectrometers in Ljubljana
TEM and EPR in Bucharest
Ion beam beamlines in Zagreb
Neutron research instruments in Budapest
For other facilities, only multiple technique proposals will be accepted.
Two-step application
The first deadline allows a pre-evaluation of the proposal at the facilities and, if necessary, two weeks for editing on the basis of the comments, before final submission at the second deadline. Although we suggest taking advantage of the pre-evaluation, expert users may decide to submit their proposals directly at the second deadline.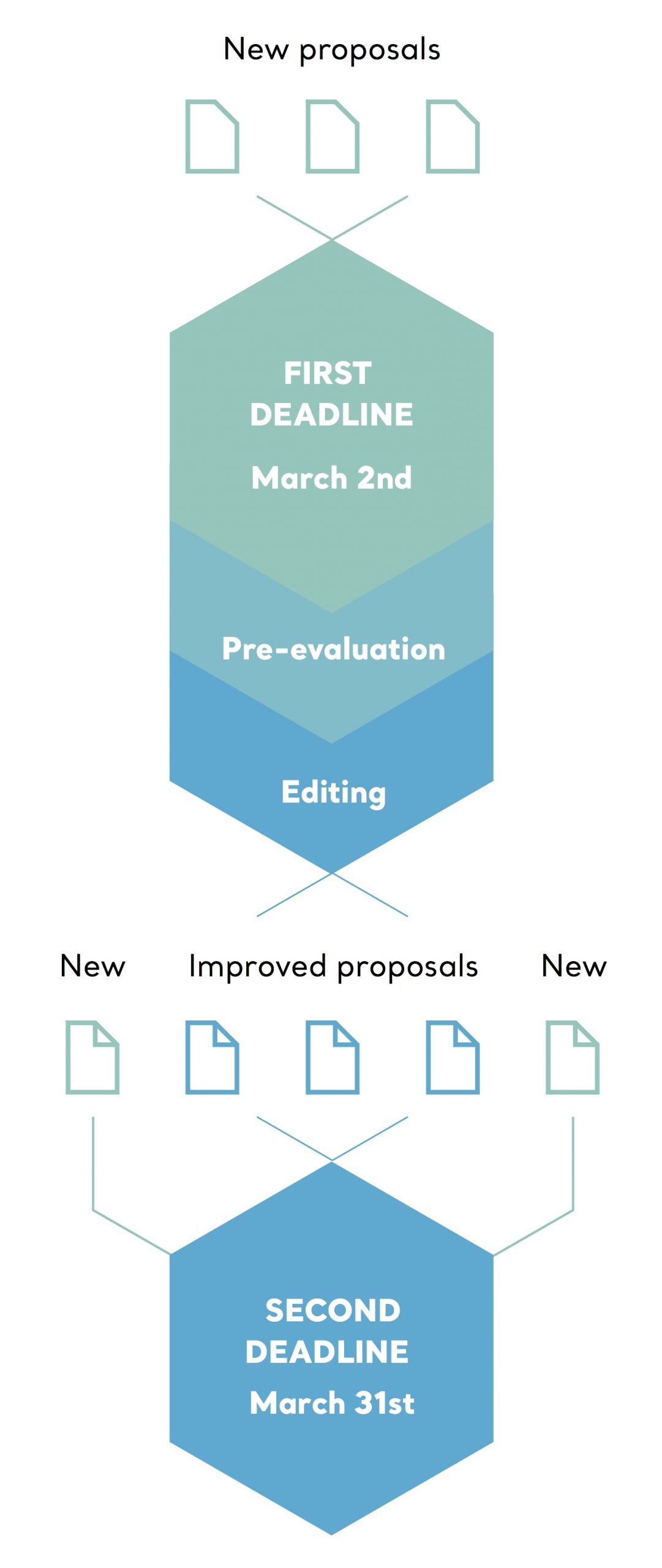 Deadlines
March 2nd 2020 at 17:00 CET to have a pre-evaluation and the possibility to improve your proposal
March 31st 2020 at 17:00 CET Please note that the final deadline for the submission of the proposals has been postponed to April 2nd 2020 at 17:00 CET
Promotional access
In the frame of the European project ACCELERATE, we offer personalised support for the preparation of your proposal and measurements, as well as for data analysis and publication of the results. Read more here.
Fast track access
Fast access for feasibility studies is available at any moment.
CERIC publications awards
CERIC-ERIC will select the most successful proposals and cover the full cost for open access publications – Read more
CERIC user office: useroffice@ceric-eric.eu


ACCELERATE is funded by the European Union Framework Programme for Research and Innovation Horizon 2020, under grant agreement 731112.