Call for proposals
Call for proposals for access to integrated multidisciplinary facilities for Materials and Biomaterials
CERIC-ERIC offers access through a single entry point to more than 50 different and complementary state of the art techniques and support laboratories, distributed in 9 countries, with the submission of single or multi-technique proposals. A detailed description of the facilities available in CERIC can be found here.
How to apply
Access to CERIC is open to scientists from all over the world and free of charge. The only condition for free access is the publication of the results, with appropriate citation of the facilities and local contacts involved. Proposals should be submitted online through the Virtual Unified Office (VUO). The best projects will be selected by peer review through an independent and international panel of experts. For further information about the evaluation and how to submit successful proposals, please use menu on the left side of this webpage.
In the frame of the European project ACCELERATE, we offer personalised support for the preparation of your proposal and measurements, as well as for data analysis and publication of the results. Read more here.
What is new in this call
Additional facilities available
SOLARIS will offer application based access to a 300kV Titan Krios 3Gi cryo electron microscope equipped with two direct electron detectors in the near future. The microscope has been delivered last December and the construction of the facility in Krakow has already started. If you are interested, please follow our websites and/or contact us. After a successful installation and testing period, the Cryo-EM will be added to our regular offer.
CERIC is teaming with the Open Access to JRC Research Infrastructures programme to improve our service to users. Kindly let us know at the moment of your application, if you would be interested, in the future, on having access also to the instruments of the Nanobiotechnology Laboratory at Ispra through a single proposal.
Vinča Institute of Nuclear sciences continues to offer, on a trial basis, access to FAMA (FАcility for Modification and Analysis of materials with ion beams) for modification with irradiation and IBAD (Ion beam assisted deposition).
Single instrument proposals
For those facilities that do not have another channel of open access available, single instrument proposals are also welcome. These facilities are:
Deep Lithography, SAXS and Material Science synchrotron beamlines in Trieste; SISSI and IUVS beamlines, only for use with conventional sources (not SR)
Light and x-ray scattering lab in Graz
NAP XPS, XPS/XPD and FESEM in Prague
NMR spectrometers in Ljubljana
TEM and EPR in Bucharest
Ion beam beamlines in Zagreb
For other facilities, only multiple technique proposals will be accepted.
Two-step application
The first deadline allows a pre-evaluation of the proposal at the facilities and, if necessary, two weeks for editing on the basis of the comments, before final submission at the second deadline. Although we suggest taking advantage of the pre-evaluation, expert users may decide to submit their proposals directly at the second deadline.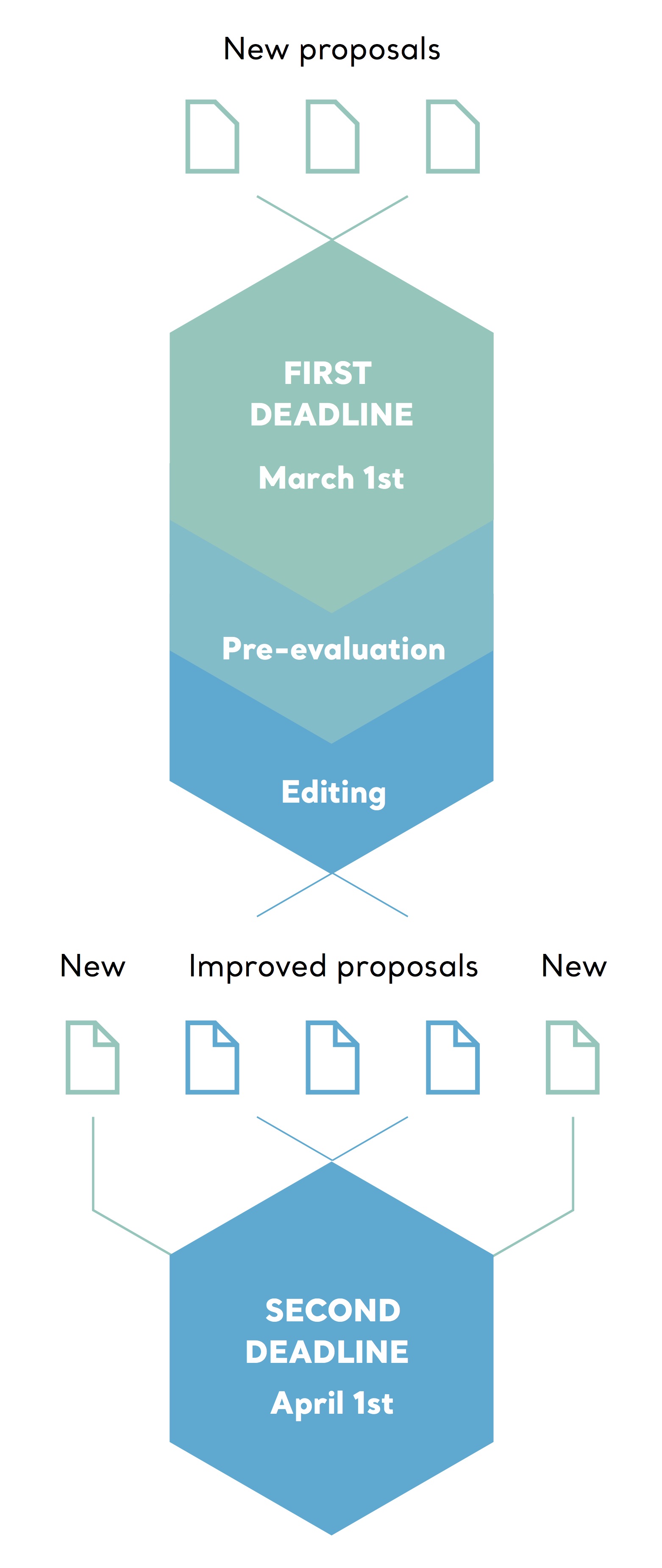 Deadlines
March 1st 2019 at 17:00 CET to have a pre-evaluation and the possibility to improve your proposal
April 1st 2019 at 17:00 CET final submission, recommended only for users that are expert in all the techniques requested.
Fast track access
Fast access for feasibility studies is available at any moment.
CERIC publications awards
CERIC-ERIC will select the most successful proposals and cover the full cost for open access publications – Read more
CERIC is conducting a pilot on open access to research data. You may be asked during your experiment whether or not you accept providing open access to your data.
CERIC user office: useroffice@ceric-eric.eu


ACCELERATE is funded by the European Union Framework Programme for Research and Innovation Horizon 2020, under grant agreement 731112.