Scientists improve photocatalytic efficiency of titania nanotubes with the help of graphene
|
Photocatalysis is an intensely studied process by which a light-activated catalyst can accelerate a chemical reaction. One example is water-splitting for green hydrogen production with titanium dioxide as a catalyst activated by UV light. There's an intense research activity in this field which includes, for instance, titania nanotubes which own excellent physical and chemical properties such as high surface area, excellent photocatalytic activity, and widespread availability of the raw material. Titania photocatalytic activity can be further enhanced by compositing it with graphene thanks to its high surface area and electronic properties.
Dr. Nguyen Xuan Sang (Saigon University) and colleagues from Saigon University and Can Tho University, headed by Prof. Dusan Losic (University of Adelaide), analysed graphene particles' effect on the photocatalytic activity of titania nanotubes. Among the several experiments realised, X-ray Photoelectron Spectroscopy (XPS), available at the Czech CERIC Partner Facility at the Charles University in Prague, allowed to gain valuable insights on the interaction between titania and graphene relevant for demonstrating the effect of the latter on photocatalytic activity of titania nanotubes.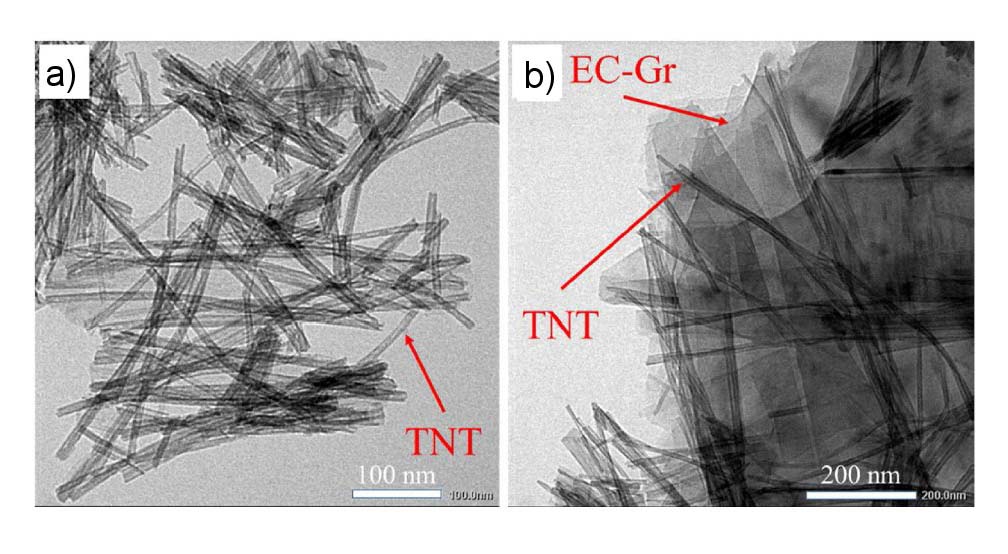 This scientific work highlighted how the presence of graphene induced a phase transformation in the titania resulting in increased photocatalytic activity by enhancing the absorption of visible light. This result is relevant for improving existing photocatalytic technologies allowing for greater efficiency in processes like water splitting, fundamental for the production of green hydrogen, one of the leading energy carriers in the steady effort towards decarbonisation in Europe and the rest of the World.
ORIGINAL ARTICLE:
EFFECT OF LARGE GRAPHENE PARTICLE SIZE ON STRUCTURE, OPTICAL PROPERTY AND PHOTOCATALYTIC ACTIVITY OF GRAPHENE-TITANATE NANOTUBE COMPOSITES, MINH V.C., DAT P. T., THUY P. T., SANG N. X., TUAN N. T., TUNG T. T., LOSIC D., (2021), OPTICAL MATERIALS