A new production route for MOFs as supported films and self-standing membranes with an impact on battery performances
|
Metal-organic frameworks are a class of compounds with unique properties and various applications including gas storage, separation, catalysis, biotechnology, optics, microelectronics, energy production and storage. Each application has its requirements in terms of shape and functionality required. For instance, bulk powders are preferable for gas storage, while other applications require supported films or self-standing membranes.
An international team of scientists from the Australian National University, Graz University of Technology, the University of Texas at Austin, and the Centre for Membrane Separations in Belgium reported a strategy for the fabrication of MOFs films and self-supporting membranes with tunable porosity and thickness ranging from nano- to milli-meter range. The study was directed by Prof. Antonio Tricoli at the Australian National University with the collaboration of Professors Paolo Falcaro and Heinz Amenitsch from the Graz University of Technology, and colleagues. Small Angle X-ray Scattering, available at the Austrian CERIC partner facility at Elettra Synchrotron in Trieste, and supervised by Prof. Amenitsch, is among the experimental techniques employed in this study.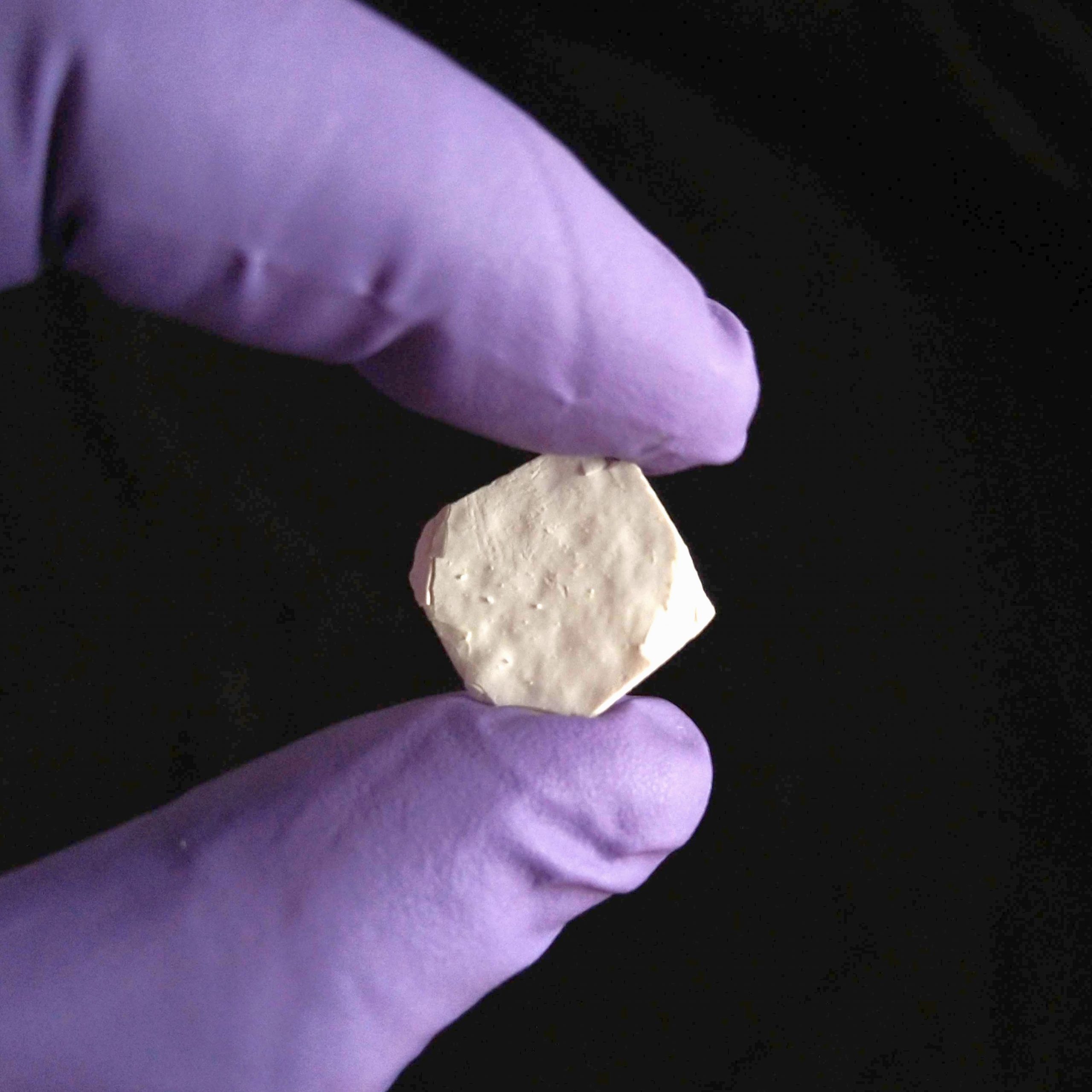 Scientists successfully coated different surfaces like a needle, a ceramic milling ball and a flexible aluminium foil. Besides, to further test the performances of this production route, self-standing membranes were tested as battery separators since MOF membranes display a selective ion conductivity. The test was realised with a model Lithium-Sulfur (Li-S) battery, and the self-standing membrane acted as an effective separator by allowing the Li+ transport and blocking the polysulfide species. These tests highlighted a significantly reduced battery fading among cycles, a meaningful property towards the development of new generation batteries. This result confirms once again the great flexibility of the MOFs technology.
Original Article
HIERARCHICAL METAL‐ORGANIC FRAMEWORK FILMS WITH CONTROLLABLE MESO/MACROPOROSITY. BO R., TAHERI M., LIU B., RICCO R., CHEN H., AMENITSCH H., FUSCO Z., TSUZUKI T., YU G., AMELOOT R., FALCARO P. & TRICOLI, A. (2020). ADVANCED SCIENCE, 7(24), 2002368.