School-conference of Young Scientists: Modern Material Science: Physics, Chemistry, Technology
Date
27.05.2019 - 31.05.2019
Location
Uzhhorod – Ukraine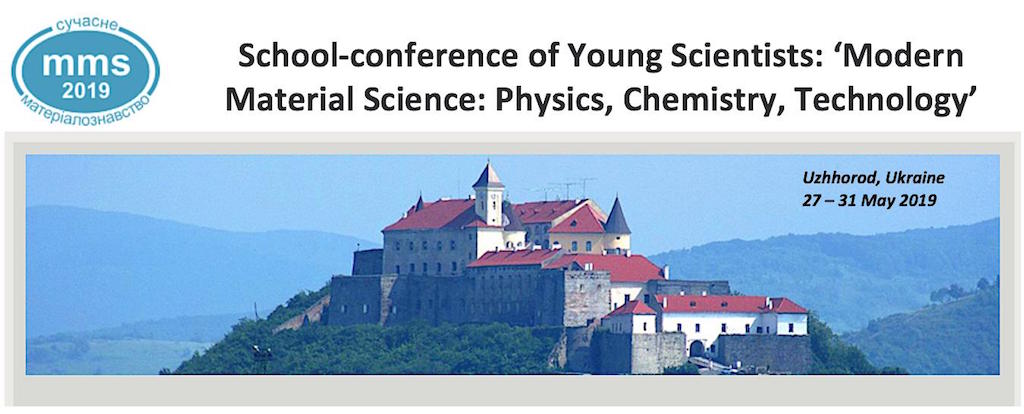 On 27-31 May, 2019, the National Academy of Sciences of Ukraine and the ACCELERATE project partner, Uzhhorod National University, will organize the School-conference of Young Scientists "Modern Material Science: Physics, Chemistry, Technology", taking place in Uzhgorod, Ukraine.
The event will bring together the national scientific community to exchange knowledge and discuss the latest achievements in the fields of materials, nano-sized systems and nano-materials.
Registration to the event can be submitted here.
The programme of the conference will include:
Presentations by leading Ukrainian and European scientists in the fields of Physics, Chemistry and Technology of new functional materials
Report presentations by young researchers
Poster sessions
The scope of the conference incorporates the following fields:
– Metals, alloys, ceramics and compositional materials;
– Semiconductor, dielectric, magnetic and glassy materials;
– Nanosystems, nanomaterials, nanotechnologies;
– Dimensional effects, self-organization and modeling of nanostructures;
– Films, coatings and surface nanosystems;
– Biofunctional nanomaterials, nanosystems in biology and medicine;
– Polymers, supramolecular structures, airgels, colloidal systems;
– Technologies, diagnostics and applications of materials.
Important Dates:
15.04.2019: Registration
05.05.2019: The deadline for abstracts' submission
10.05.2019: Second announcement
27.05.2019: Registration of the participants of the school-conference
27.05.2019: The beginning of the school-conference
Abstract requirements:
The abstract report must be 1-2 pages in A4 format, with fields: 2.0 cm in the WinWord editor, font: Times New Roman. Title: in bold – 16 pt, authors' names – 12 pt, information concerning the place of work of authors and address – italics, 12 pt, all in the center, text – 14 pt. Between lines one interval. Among the authors, emphasize the speaker. It is desirable to put it in the first place, because the correspondence will be conducted with the first author. Formulas are typed in the MS Word Equation or MathType formulas editor. All captions inside the drawings, as well as the formulas, should be in the font size: 12 pt.
The name of the file must be generated according to the scheme: "direction number" _ "speaker's last name in Latin transliteration" (if the speaker presents several reports in one direction, after the surname, without a space, specify numbers 1, 2, 3). For example: 4_Ivanenko.doc.