Photon and Neutron EOSC Symposium 2021
Date
26.10.2021
Location
online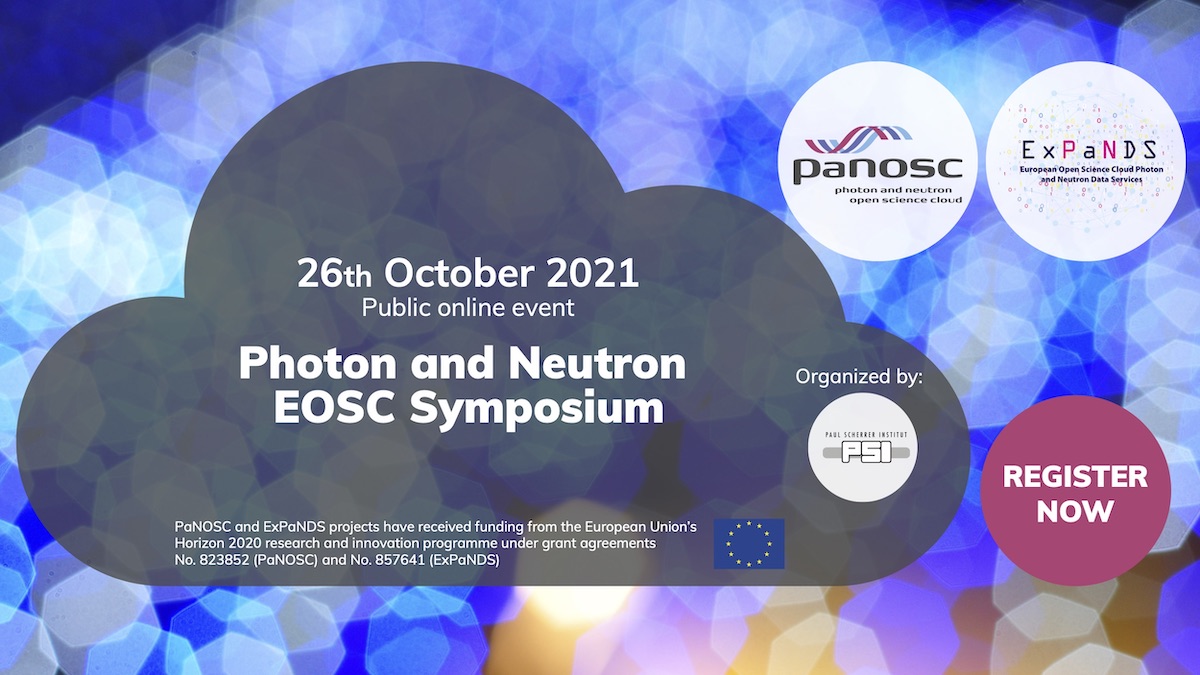 The PaNOSC H2020 project – where CERIC is partner – together with the ExPaNDS H2020 project, are pleased to announce their 2nd joint online Photon and Neutron EOSC symposium, to be held online, on 26th October 2021, from 9:30 to 13:00 CET.
We invite you to block these dates in your diary and register!
PaNOSC and ExPaNDS are Horizon 2020 projects, working closely to develop and make available to the scientific user community of photon and neutron (PaN) facilities – data, software and services for FAIR data access, analysis and re-use, to be integrated into the EOSC. The main goal is increased PaN data FAIRness – Findability, Accessibility, Interoperability and Re-usability.
As the two projects continue to advance towards making FAIR data and the EOSC a reality, this is a great opportunity to share updates on both projects, showcasing the main achievements and sharing some of the challenges throughout on projects so far. Furthermore, as the two projects go into their final phase, collaborations with other clusters will be highlighted, as well as the issue of sustainability and relationships with the LEAPS and LENS initiatives, with the overall aim of continuing to encourage vital user engagement.
The half-day meeting is open to all external stakeholders, such as scientists, users and decision makers. The first session will focus on project outcomes and sustainability models, with contributions from the chairs of the LEAPS and LENS initiatives. The second session will showcase a selection of use cases related to some of the tools and services developed in the EOSC projects, for FAIR data catalogues, data analysis and simulation.