The researcher's corner: a talk with CERIC users Aikaterini Maria Gatou and Georgia Biniari
The Slovenian Nuclear Magnetic Resonance (NMR) Centre, located within the National Institute of Chemistry in Ljubljana, attracts researchers – including, of course, CERIC users – who want to conduct cutting-edge studies in the field of spectroscopy.
Among them, a few months ago the Centre hosted two young Greek scientists, Aikaterini Maria Gatou and Georgia Biniari, both coming from the University of Patras, where they got a Bachelor's degree in Chemistry.
Which is your field of interest, and what are you studying?
Georgia: I have an MSc degree in "Medicinal Chemistry and Chemical Biology", and currently I am a PhD candidate at the University of Patras. My research field is associated with hormone-dependent cancer, which is related to the GnRH (Gonadotropin Releasing Hormone) function. My main fields of interest are Organic and Peptide Synthesis.
Aikaterini: I am currently attending the Master of science titled "Medicinal Chemistry and Chemical Biology". My main field of interest is Peptide Synthesis and Analysis, and the experiments I carry out are mostly based on the Solid Phase Peptide Synthesis (SPPS) protocol.
How did you discover CERIC, and why did you choose to perform your experiment(s) with us?
Georgia: Our supervisor, Theodore Tselios, discovered CERIC and proposed us as users. We chose CERIC, because it gave us the chance to work at the National Institute of Chemistry, which has very modern lab equipment. Last but not least, we chose CERIC because it booked everything for us easily!
Aikaterini: This experience lets us finally determine the 3D structure of the substances we synthesize at our home university. In detail, we performed experiments with Bruker Avance Neo 800 MHz NMR spectrometer (DAVID) for conjugates of GnRH peptide analogues.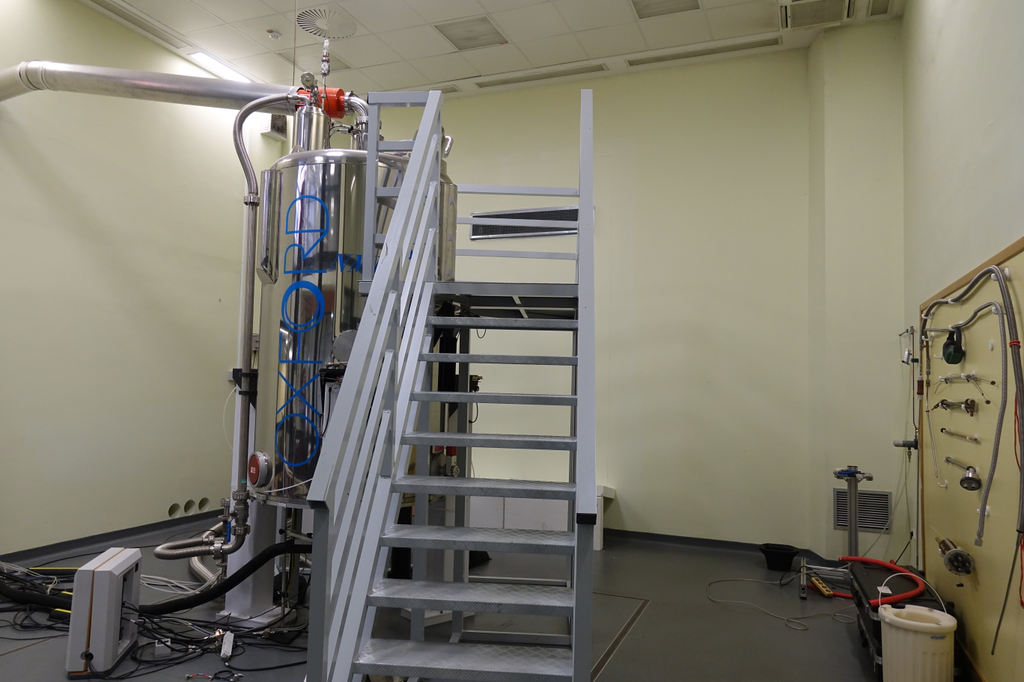 How was your experience in Ljubljana?
Georgia and Aikaterini: Our stay in Ljubljana was amazing. CERIC booked for us an apartment close to the Institute and the city centre. In this way, we could easily explore all the beautiful spots in Ljubljana.
What are your plans for your job future?
Georgia: My goal for the future is to work in pharmaceutical industry, or any job which gives me the opportunity to be in the lab.
Aikaterini: I don't know what the future holds for me, but I can't imagine myself without being in the lab, especially in the field of Organic Synthesis, for the following years.