A month of science communication in Trieste
|
September has been a month dedicated to science communication for a number of CERIC researchers, involved in a series of meetings – held in the city of Trieste (Italy) – in which they explained their studies to a heterogeneous audience, mainly made up of local school students and science enthusiasts.
Our PhD student Lorenzo D'Amico strikes up the band participating to the event "Waiting for the European Researchers' Night" organised on the occasion of the Maker Faire Trieste (2 September), where he explained how he is studying and characterising fibrosis using combination of different techniques.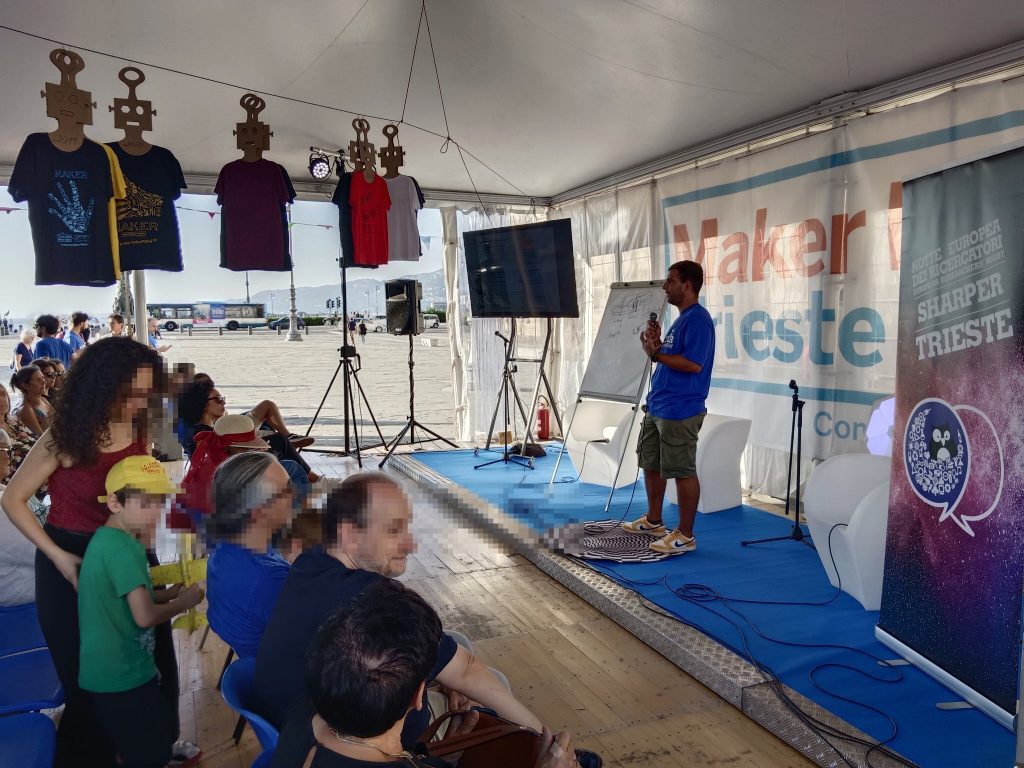 Time goes by, and it was the turn of the 2023 edition of Trieste Next, the Festival of scientific research (22-24 September): together with Elettra Sincrotrone Trieste, in the large exhibition space curated by AREA Science Park, the SAXS beamline research group (Sumea Klokic, Benedetta Marmiroli, Christian Morello, Barbara Sartori and Philipp Aldo Wieser) presented an activity, targeted at schools, entitled: 'And there was light! Lasers, microscopes and X-rays to analyse matter'. Among microscopes, lasers, tools for creating a vacuum and software for reconstructing the conformation of objects and molecules, students have been involved in hands-on participation to shed light on the structure of matter.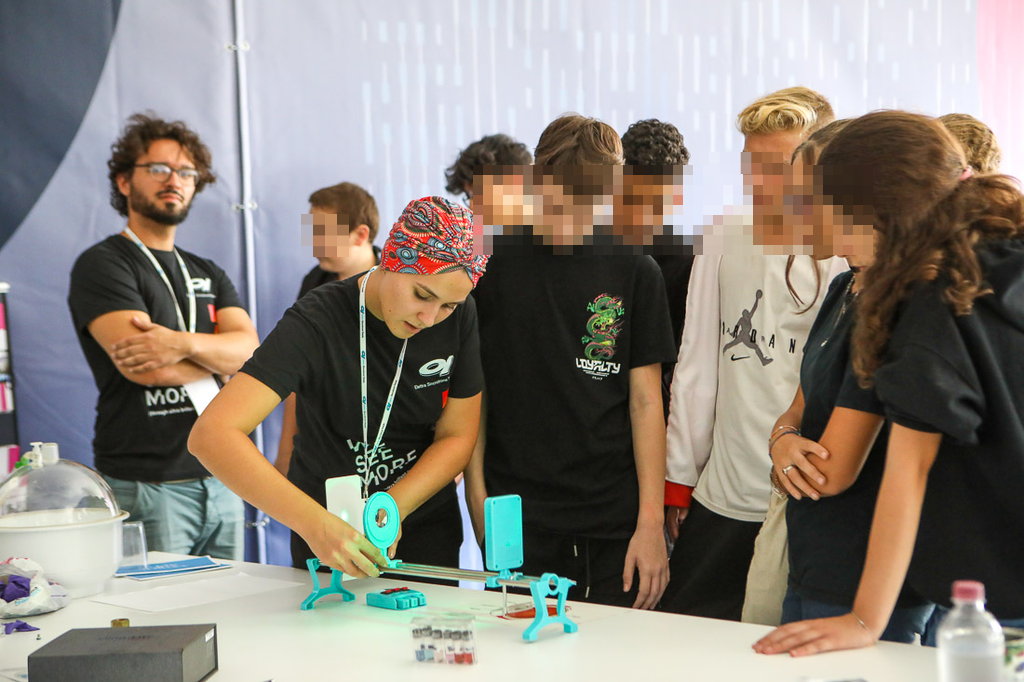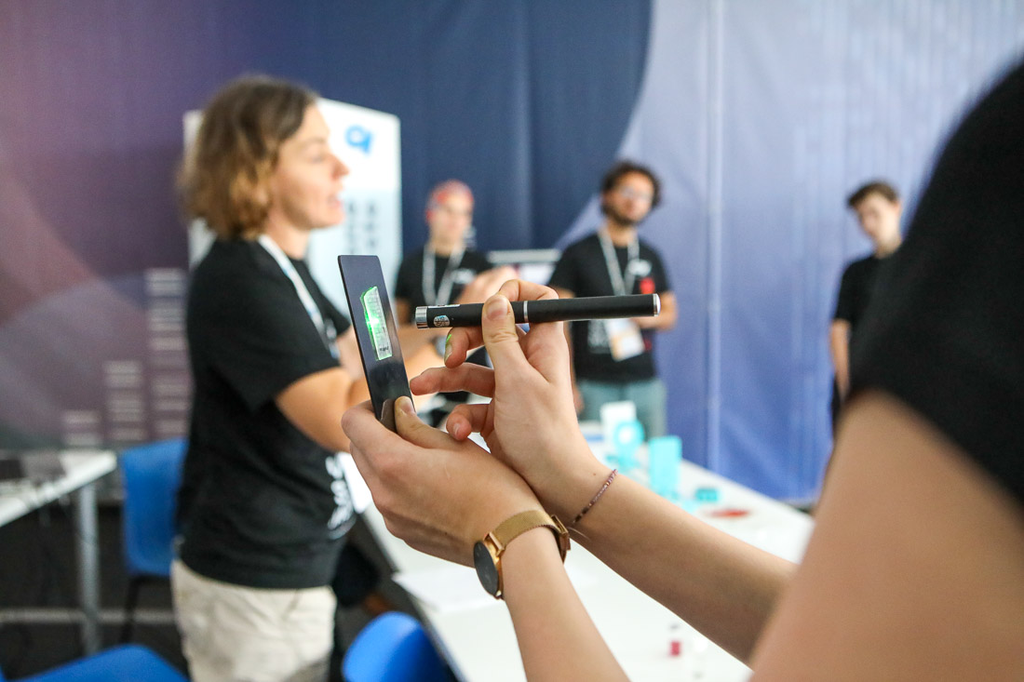 Then another PhD student, Martina Zangari, held, as part of the project "A night with the researcher", a seminar addressed at the fourth and fifth classes of the Liceo Scientifico Galileo Galilei (26 September), explaining to the students how asbestos fibres interact with certain proteins, causing their misfolding and altering their functionality.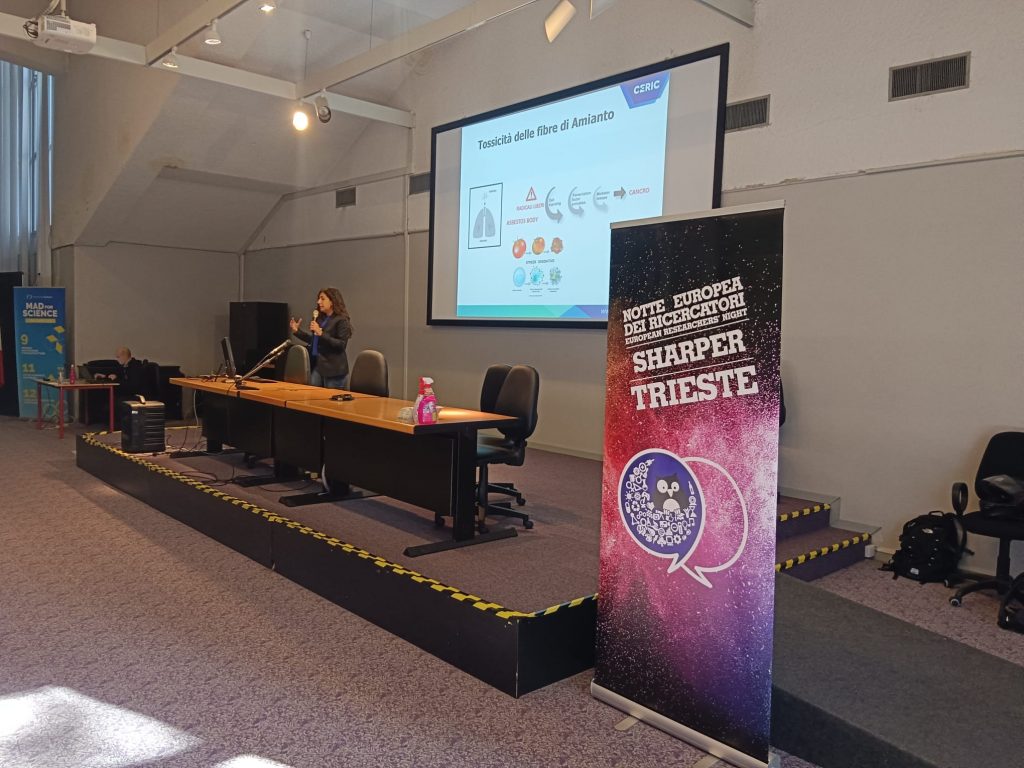 Finally, CERIC researchers took part in the European Researchers' Night (SHARPER 23, 29 September) with two events that have been hosted at the Immaginario Scientifico Science Centre: in the first one, again Zangari and D'Amico presented their researches involving spectroscopy, microscopy, imaging and histology techniques in a panel entitled 'Goal: health'.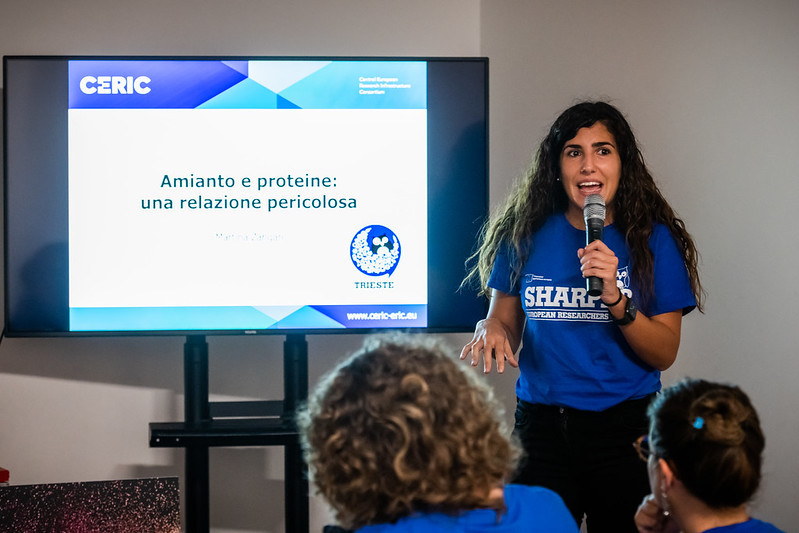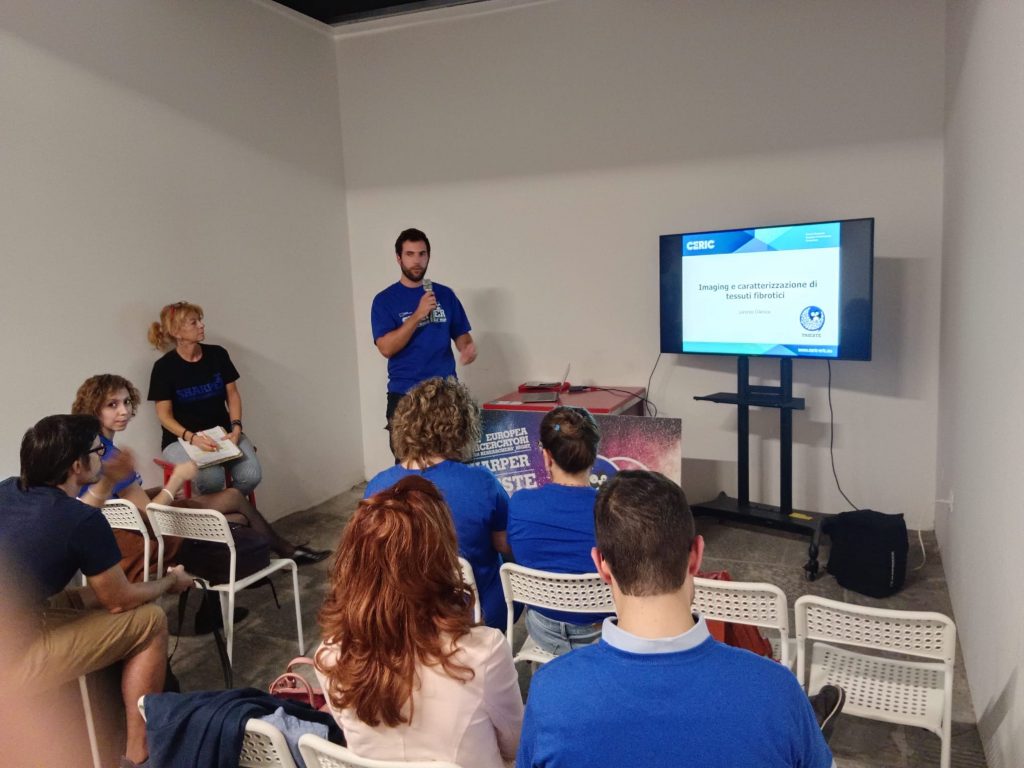 Then Chiaramaria Stani, CERIC researcher, participated in a talk/concert entitled 'Stradivari and his violins: the secrets of a unique sound', together with Vittorio Chalvien and Maharita Shakunova, students at the Tartini Music Conservatory.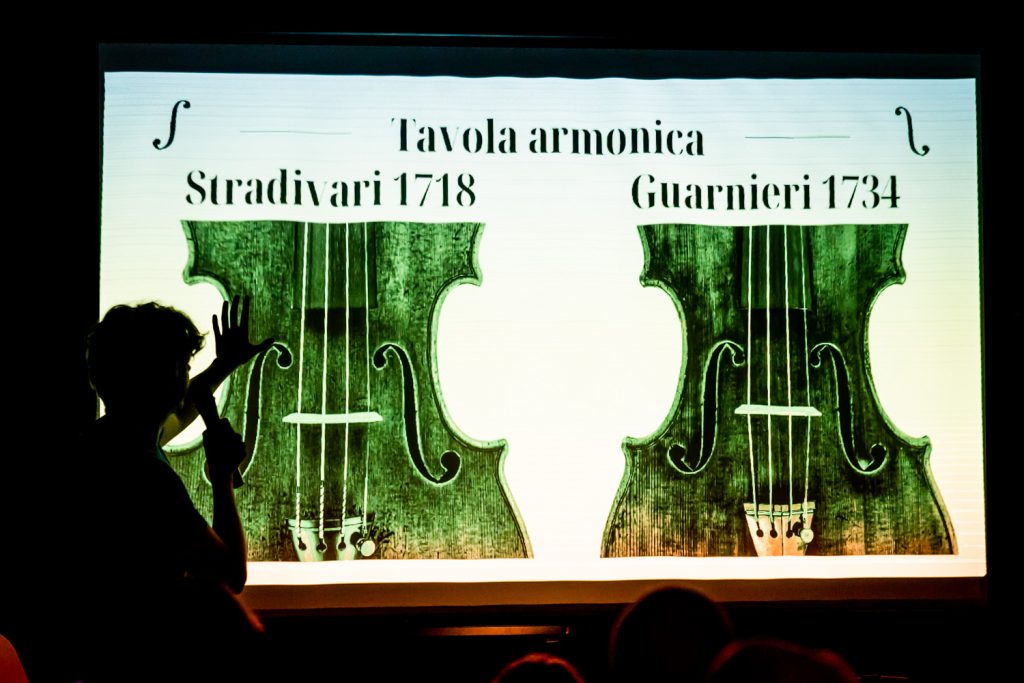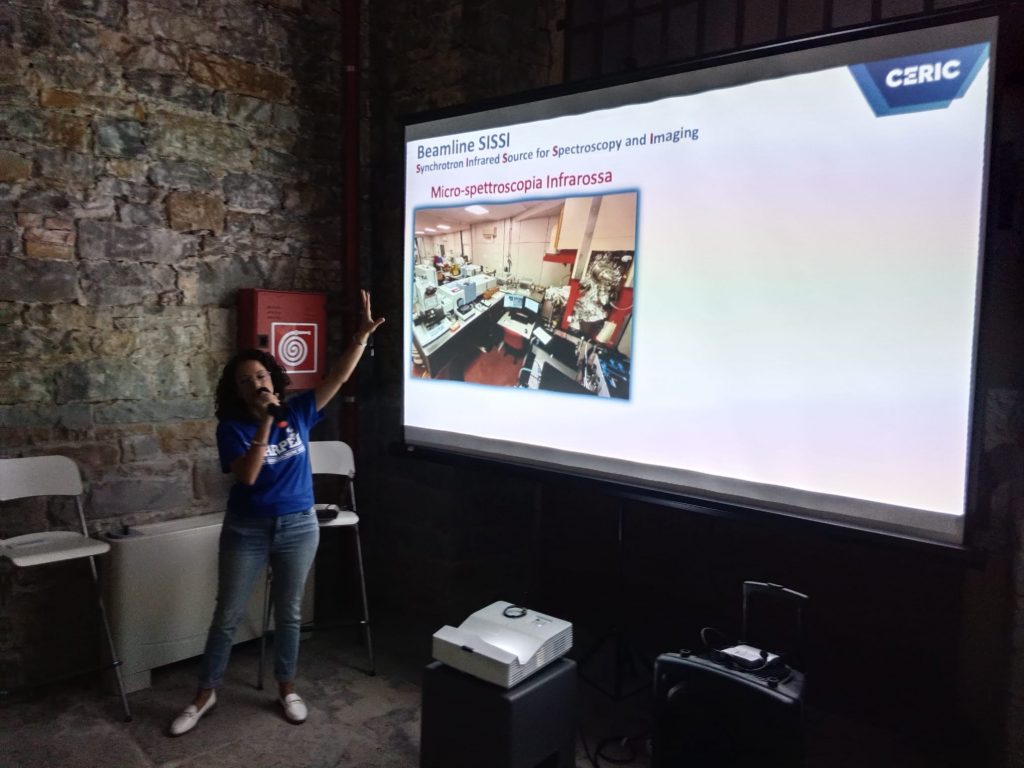 Our thanks go first and foremost to the researchers who succeeded in explaining very complicated concepts and theories in a pleasant and exciting manner, but also to the institutions that invited and hosted us in these wonderful dissemination activities, and (last but certainly not least) to the public who attended our events with curiosity and interest.