18th Call for proposals: some numbers
The 18th CERIC-ERIC call for proposals (2023.1) has officially closed. As usual, the call has been a unique occasion for researchers from all over the world to have open access to more than 60 instruments and support laboratories through a single application.
A total of 167 proposals were collected and, since many proposals included access request to multiple tools and laboratories, there was a total of 237 instruments requested. This is a very good result, in line the numbers of last years' ".1 calls":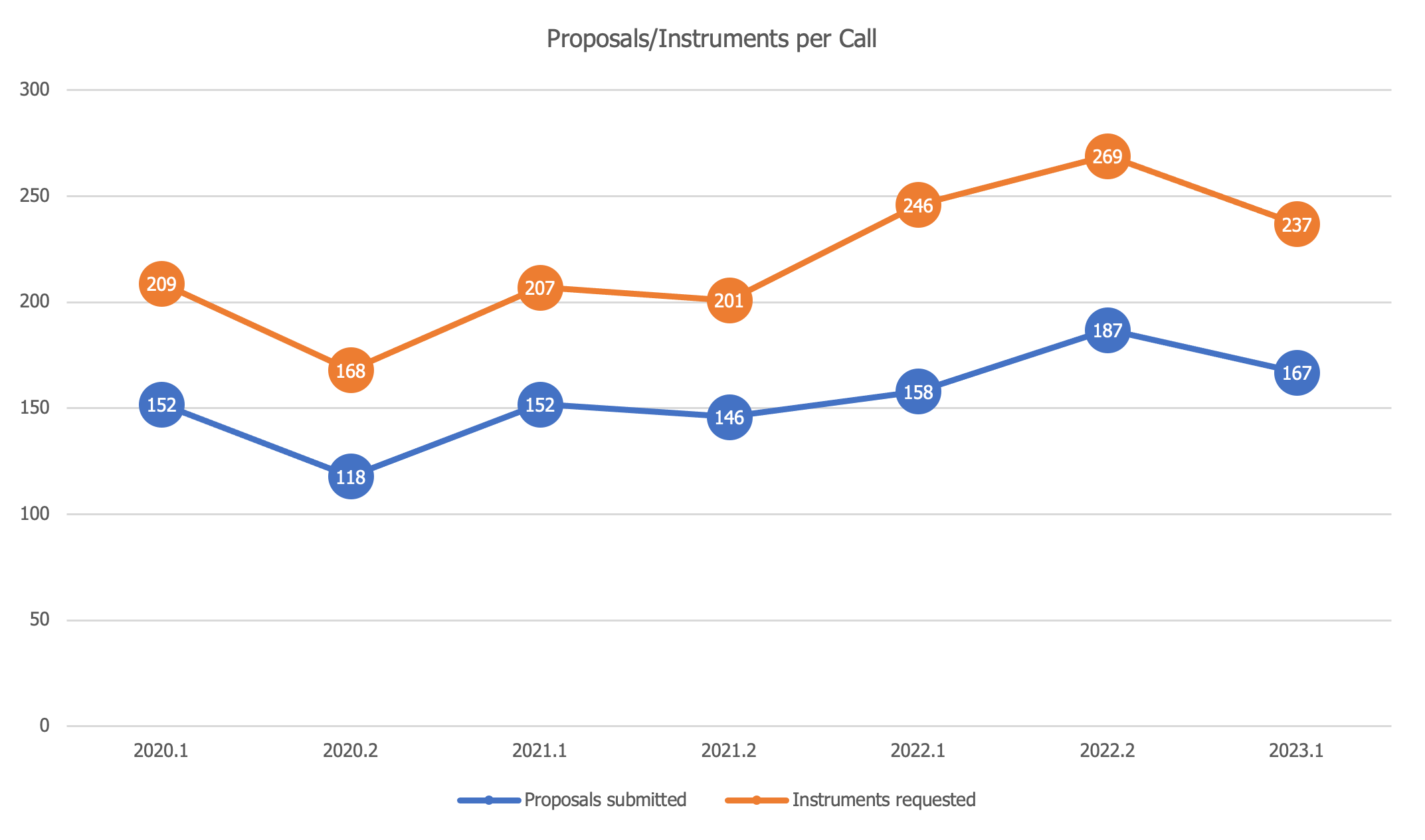 Proposals came from 31 countries all over the world (considering the affiliation of the proposals' principal investigators), with Italy, Austria and Poland being the most represented countries. This reflects the strong international dimension on which CERIC-ERIC is based: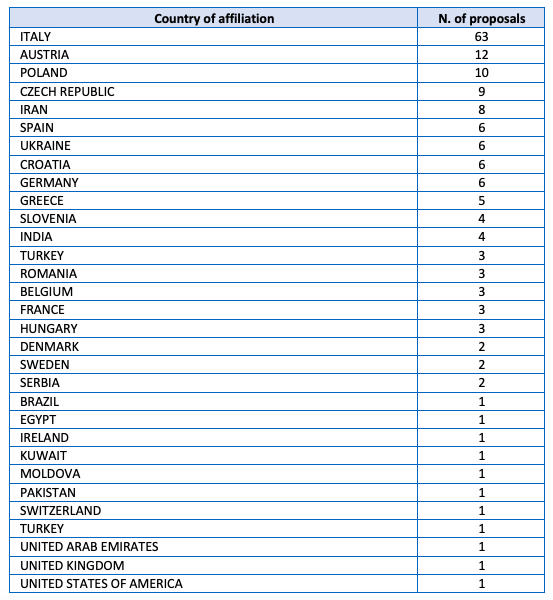 Now begins a technical and scientific evaluation phase, at the end of which proposers will receive feedback on their proposal. In any case, thanks again to all the researchers for participating with innovative and multidisciplinary research proposals, which, thanks to the tools made available by CERIC-ERIC, will advance our knowledge in many scientific fields: from applied physics to the conservation of cultural heritage, from chemistry to biology, from materials science to energy and health.