CERIC-ERIC at the TechConnect Europe Innovation Conference & Expo in Malmö
The TechConnect event (15th to 17th November) is designed to connect top applied research and early-stage technologies from universities, labs, and startups with industry and investment end-users and prospectors.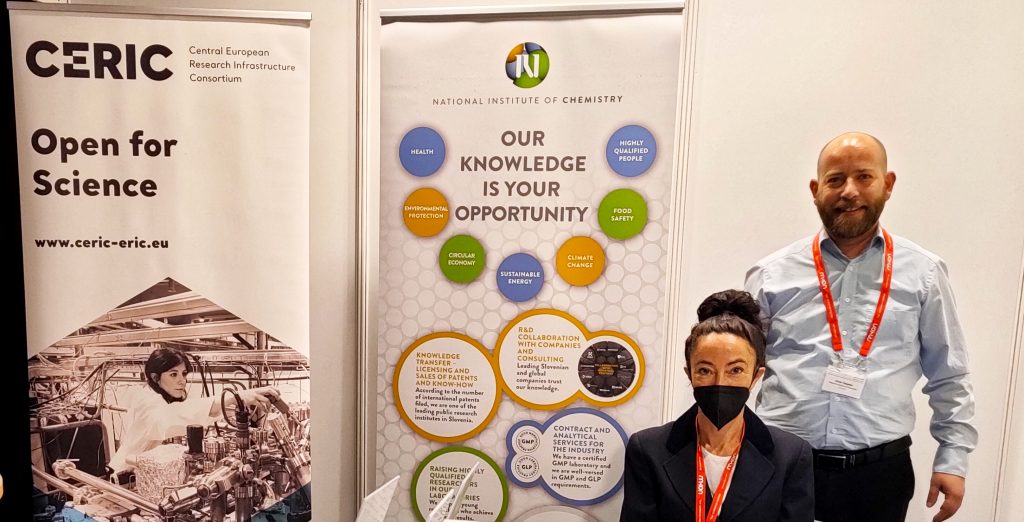 CERIC-ERIC is a supporting partner of the event and is present with a booth, two technologies and one spin-out from CERIC representing entities and Facilities owners that will be presented during the innovation pitches according to the following calendar.
Monday, 15th November:
Active Materials technology for cobalt-free sustainable batteries (Gabriela Grześ, Jagiellonian University, CERIC Polish Partner Facility Owner, Poland): A package of innovative materials technologies for lithium-ion batteries energy systems, including cobalt-free cathode materials and carbon anode materials from renewable sources. Thanks to secured sustainable raw materials and energy-efficient processes, these technologies would allow for cheaper and sustainable energy storage systems;
ReCatalyst- Nanotech manufacturing process for the production of hydrogen fuel cell catalysts (Urban Šegedin, National Institute of Chemistry, CERIC-ERIC Slovenian Representing Entity, Slovenia): ReCatalyst is based on a proprietary technology for the manufacturing of platinum-based hydrogen fuel cell catalysts. This technology enables an intrinsically better way of dispersing platinum in the form of nanoparticles over conductive carbon supports, which enables more efficient and cheaper catalysts in synergy with alloying of platinum.
Tuesday, 16th November:
Visual Control of Temperature Changes (Ondrej Panak, MyCol d.o.o., spin-out of National Institute of Chemistry, CERIC-ERIC Slovenian Representing Entity, Slovenia): MyCol employs innovative substances and processes to manufacture its products. The colour change technology is based on special dyes that, together with other components and a specific topology, enable the production of inks that irreversibly change colour at target temperatures with narrow tolerances. This technology only employs environmentally friendly components.