CERIC Call for Proposals now open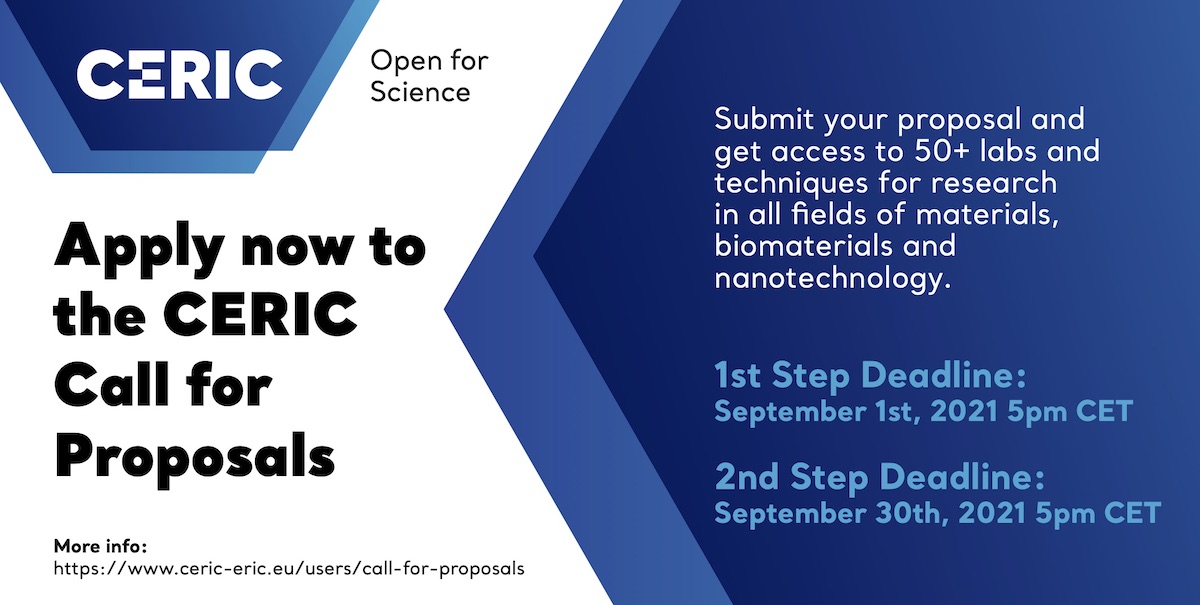 CERIC-ERIC is calling for proposals. Submit yours here
We offer access to more than 50 instruments and two support laboratories, as well as the opportunity of getting support for mobility for two users per proposal.
As usual, there will be two deadlines:
September 1st, 17hs CET, to have a pre-evaluation and the possibility to improve your proposal.
September 30th, 17hs CET, recommended only for expert users of all the techniques requested.
Check the Open Access offer for this semester at this link.
Due to the COVID-19 pandemic, some of the CERIC facilities may propose to perform measurements remotely, through sample mailing. It will be possible to express your availability for remote measurements in the proposal submission form.
Remember you can also apply at anytime for the dedicated COVID-19 Fast Track Access and fast track for feasibility studies, on the available instruments.
For further information about the call, please follow this link.