CERIC @RI-VIS workshop: towards a common communication toolkit for Research Infrastructures
|
Communication professionals from CERIC and other European Research Infrastructures (RIs) took part in the RI-VIS Communication Workshop held at the EMBRC-ERIC headquarters in Paris, on 1-2 October, 2019.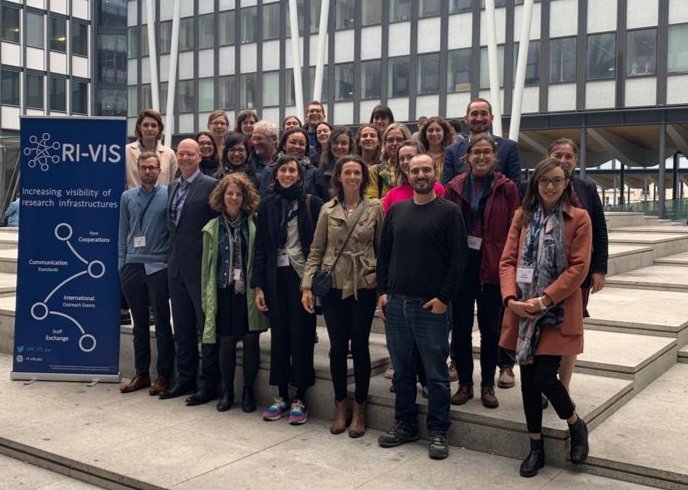 The event, which also involved several representatives of the ERIC Forum project, aimed at brainstorming and collecting input on common challenges, needs and resources to be fed into the RI-VIS communication toolkit for Research Infrastructures, which aims to facilitate and harmonise the communication of RIs towards different target groups in Europe and beyond.
During the workshop, hands-on group discussions took place, to build a common glossary, define key messages, efficiently use social media and communication materials, as well as to identify the most efficient ways to address RIs' stakeholders.
About the RI-VIS project: RI-VIS is a Horizon 2020 project which aims to increase the visibility of European RIs on the global scale.