What if I want to be an entrepreneur? PaGES 3 provides students with knowledge and tools to write a business plan and get their ideas funded.
March 23, 2018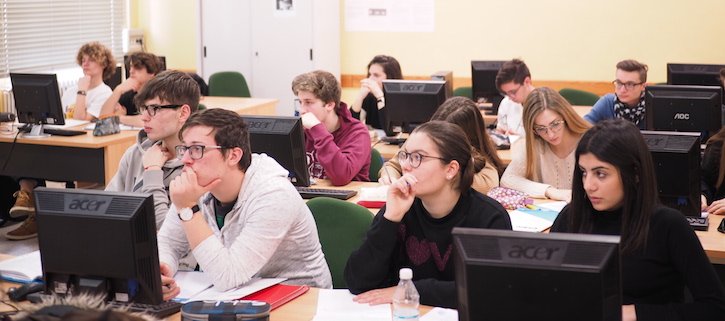 The peculiarity of this year's edition of the PaGES project is a major focus on knowledge and skills with the potential of being transversally used in different fields, independently on the career path followed by the students involved in the project. After a pilot tested last year in one of the schools partners, in 2017-2018, an additional actor has been officially involved since the start of the project: the bank Cassa Rurale e Artigiana del Friuli Venezia Giulia. Why a bank? Because many are the occasions in life in which, in order to implement a project or a business idea, interactions with funding agencies and institutes are needed and, among them, are banks.
A specific training session on fundraising and business planning has been therefore included. Students in PaGES3 had the occasion to actively interact with the expert Mr. Andrea Mestrone, from Cassa Rurale FVG.
Mestrone introduced students to the main principles that a bank applies to evaluate business projects for which a request for a loan or funding is submitted. He also showed the types of documents that a company or a start-up needs to submit with the application. The business plan is among the most important ones, therefore details on its main elements and requirements were widely presented, providing students with a first set of tools that will turn extremely useful should they ever take the route of entrepreneurship, starting from their own business ideas.
The training material is available here