ACCELERATE webinar on "How to Look Attractive to Investors"
Date
02.04.2019
Location
online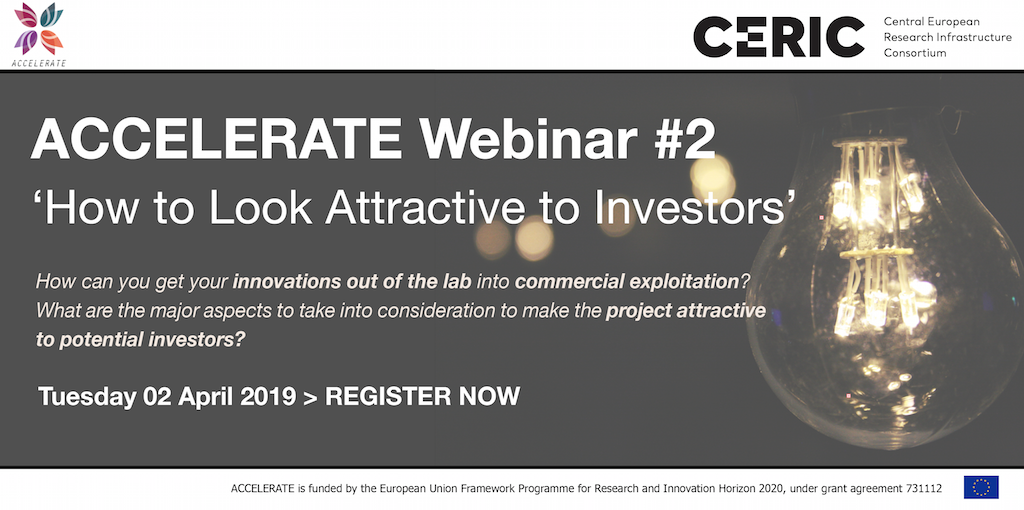 How can you get your innovations out of the lab into commercial exploitation? What are the major aspects to take into consideration to make the project attractive to potential investors? These questions among others will be discussed at the second ACCELERATE webinar on April 2nd at 11:30.
The speaker of this upcoming edition is Mr. Ion Tracey, Head of Access to Funding and Finance at the KTN (Knowledge Transfer Network), who will focus on the important factors for attracting investors in the Science – Industry environment. Mr. Tracey will also highlight the key features that investors pay attention to when assessing potential commercial projects.
Register to the webinar here.
Series of webinars will be taking place during the first week of each month, with the aim of discussing key aspects related to Industrial Liaison and Technology Transfer.
Watch the past webinar on Innovation Effectiveness here (password: pilot).