CERIC at Policy Answers Conference and Workshop
|
Recently, some CERIC representatives participated to the conference and to the workshop organized in Sarajevo (13-14 of September) within the framework of the EU project POLICY ANSWERS – R&I POLICY making, implementation ANd Support in the WEsteRn BalkanS.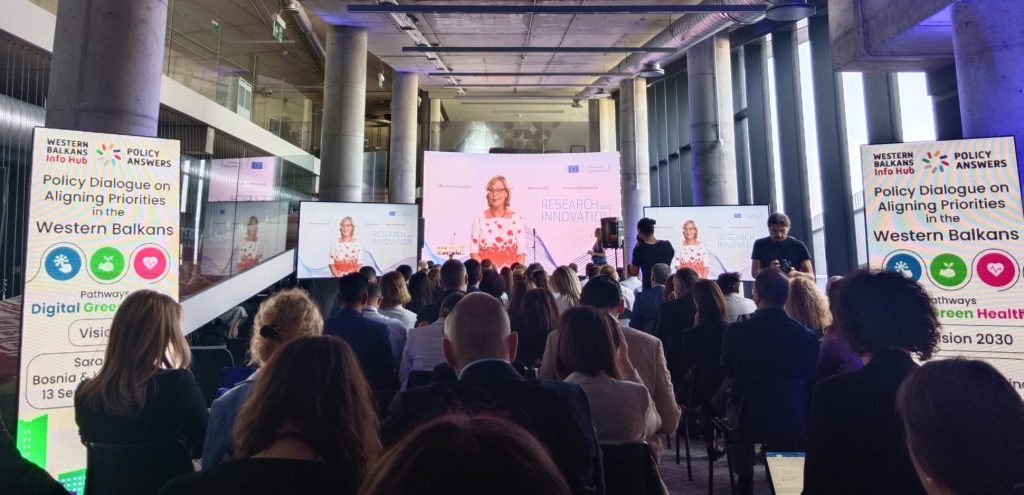 The conference, attended by almost 100 participants from 19 European countries and entitled "Policy Dialogue on Aligning Priorities in the Western Balkans", focused on priorities, derived from the analysis of some of the goals of the UN 2030 Agenda for Sustainable Development, on which research infrastructures should invest their resources. Moreover, it stressed the importance and potential impact of policy dialogue between government representatives from the Western Balkans, key stakeholders and European Commission (EC) representatives. The event also provided an excellent opportunity to foster dialogue and collaboration between representatives of the Western Balkans Ministries and European Partnerships, resulting in the organization of 38 bilateral meetings.
On the other hand, the "Workshop on Research Infrastructures", organized together with the Regional Cooperation Council, consisted of two dynamic sessions, featuring nine distinguished panelists who represented diverse domains of Research Infrastructures such as Agri-Food, Social Science, Heath & Biotechnology, Green & Digital and Environment.
The two-day discussion in the Bosnian capital was an important opportunity to take stock of the current situation and of the future of research infrastructures in one of the most strategic areas for our consortium, the Western Balkans, but also to develop relationships that could help expand the audience of CERIC's possible users/partners.