CERIC's project "Nanoanalytics for Pharmaceutics" at Eurofinish + Materials 2019
Location
15-16 May, Leuven - Belgium
CERIC and ESP Central (partner in the H2020 ACCELERATE project) participated in the trade fair and congress: Material science meets surface technology EUROFINISH + MATERIALS 2019 held on 15-16 May in Leuven, Belgium.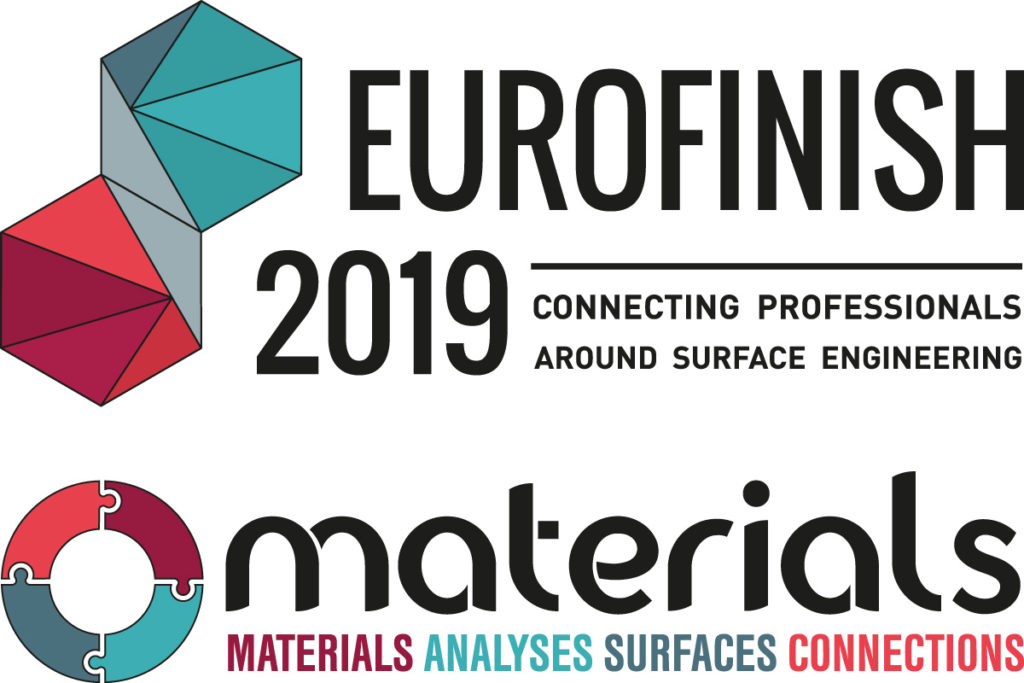 The fair brought together more than 140 exhibitors and 40 speakers to present the latest developments in the materials science domain, with a focus on basic materials for commercial productions and the surface treatment industry.
Visitors included material experts and researchers, engineers, chemists, R&D employees and managers, quality managers and inspectors, testing & measure experts, innovation managers, and more.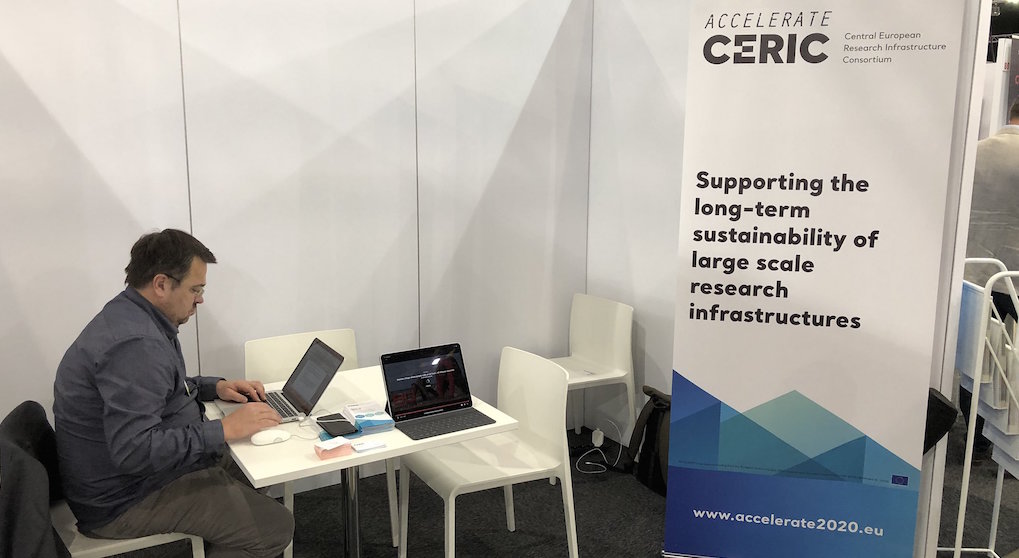 Dr. Aden Hodzic (in the picture), Industrial Liaison & Application Scientist at CERIC-ERIC, presented the goals of his research project, which deploys multiple nano-analytical techniques for studies on drugs' quality control, applicable in the pharmaceutical sector, towards the reduction of potential drug side effects.
The main challenge of Hodzic's research stems from upcoming laws and regulations on products' quality, that define rigorous rules – especially in the pharmaceutical and food industries – for ensuring the quality of products.
The project aims to develop and combine new methods that allow obtaining useful results in the more sensible nano-range, to respond to the new legal requirements. In the same time, the methods developed are expected to lead to an increased quality of the production, shorter production times, and less drug side effects, thus also bringing a financial benefit.
Read more about CERIC's in-house research, "Nano-analytics for Pharmaceutics".