Apply to the CERIC Science Picture Contest 2018 before November 30th

CERIC has launched a new open call for photographic material, the CERIC Science Picture Contest 2018, aiming at showing the research environment and its results around the world and at the partner facilities distributed in CERIC Member Countries (Austria, Croatia, Czech Republic, Hungary, Italy, Poland, Romania and Slovenia).
The call is open to photographers, researchers and scientists from any institution, students, travellers, and to anyone willing to show the world of materials/biomaterials science and nanotechnology from their own perspective.
Apply before November 30th! The authors of the best three pictures will be rewarded with 400 Euro after taxes.
Visit the contest's website and discover how to participate.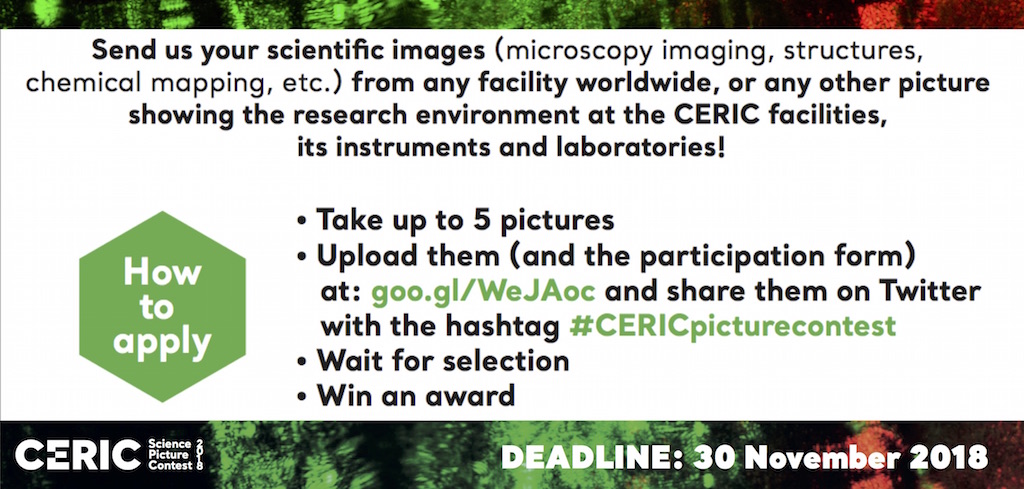 Download the flyer of the contest.