CERIC welcomed Slovenian delegation at its premises in Trieste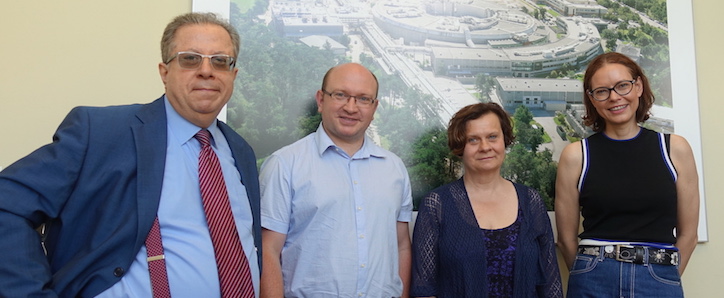 CERIC hosted at its premises in Trieste, the Slovenian State Secretary, Tomaž Boh, and the ​member of the Cabinet of the Slovenian Minister of Education, Science and Sport, Mihaela Novak Kolenko.
The visit started with an introductory meeting with the Executive Director of CERIC, Jana Kolar, and the CEO of the Italian CERIC Representing Entity Elettra Sincrotrone Trieste, Alfonso Franciosi. A tour through the Czech, Austrian and Italian beamlines at the Elettra synchrotron followed, which allowed to present some of the CERIC​'s internal research projects such as RENEWALS, as well as to give an overview of the potential applications of materials science research.
"Research infrastructures such as CERIC are a great opportunity for the Slovenian research community" – Boh stated, and continued: "CERIC does not ​require any transfer of money between countries, and rather fosters member countries to allocate more resources to partner national facilities. This funding scheme is very practical for ​us, and makes resources much easier to manage than if we had to sponsor facilities out of the country".